arl Ro-Ro Gate Tally
Near-Realtime Gate EDIs from Depot Phone or Tablet
cloud logins, unlimited
cloud-tablet/phone sync via 3G or wifi
Android tablet/phones, unlimited
logging gate-in & gate-out container traffic
logging customer name, trucker name and id and fleet manager (shipping line) release/booking/accept number
near-realtime fleet manager (shipping line) EDIFACT CODECO gate moves (or ANSI/ X12 322)
cloud EDI messaging monitor
daily traffic per operator performance measurement
booking number, customer, vessel, voyage & discharge port entry for export/ gate-in
release number, customer, trucker name & id entry for import/ gate-out
weight and VGM (verified-gross-mass) support
fleet manager (shipping line) booking list (export) EDI for planned gate-in full
fleet manager (shipping line) manifest (import) EDI for planned gate-out full
Sign Up
for inland depots, ICDs, small & medium size port facilities, shipping lines, agents, container fleet operators
FAQ
What, if no internet in the gate?
The gate cleck confirm moves on the phone or tablet in the gate in realtime, as the container is passing the gate. The confirmed moves are kept on the phone, sync'ed to the cloud app server for EDI'ing to the fleet manager (shipping line) whenever 3G or wifi is available, f.ex. when back in the office using office-WiFi, maintaining the real-time captured gate-move timestamps.
Why will the fleet manager (shipping line) love this?
The container fleet manager (shipping line) receives standard EDI messages, which are processed automatically and fast by inhouse container tracking system. No manual work, and internal tracking system is updated within minutes.
Why will you love this?
Aside from making your customer (container fleet manager) happy, without investing in expensive IT platforms, you save all efforts of manual reporting of gate moves and producing of daily stock lists to your customers.
Which Phones or Tablets?
Read Technical & Integration section below.
What does it cost?
No upfront license costs.
Only pay a (low) monthly subscription fee depending on the amount of features required. All prices include support, hosting, handheld app software, cloud software, EDI messenger, maintenance and occasional feature upgrades.
Do I pay for support?
Next day response e-mail support is included in the monthly subscription fees, including assistance setting up EDI messaging to individual container fleet managers (shipping lines).
When is the system available after sign-up?
After you sign-up, an invoice is emailed to you including 3 months subscription fee. Upon receipt of your payment -possibly instantly by credit card- access to the system is provided; you can start right away.
How about server and hosting costs?
No servers, server software, hosting plans or IT staff are required; all cloud server costs are included in the monthly subscription and usage fees.
Costs for improved features?
Your ideas for improved features are welcomed! Improved features are included in new versions automatically deployed regularly -no additional fees -additional subscription for new modules may be applied.
Assistance for setting up EDI interfaces with the shipping lines?
Support for setting up EDI links with container fleet managers (shipping lines) is part of the free support.
What are the technical requirements to Android smartphone or tablet?
A phone or tablet with the following specifications -or higher- is fine:
Operating system: Android 5.1
Screen resolution and size: 480 x 800, 4″
Memory: 1 GB of RAM
GPS sensor: required
Camera: recommended, with autofocus
Screen brightness should be suitable for work under strong sunlight.
What about battery?
Apps are by optimized for low battery use. You can let each new labour-shift carry a new fully charged device (Android smartphones are inexpensive), or provide external battery/ power bank to ensure continuous onsite work.
What are supported barcode standards?
EAN-13, EAN-8, UPC-A, UPC-E, Code-39, Code-93, Code-128, ITF, Codabar
QR Code, Data Matrix, PDF-417, AZTEC
Browser support
Cloud apps run in all modern desktop, tablet, and mobile browsers including MS Edge, Firefox, Chrome, browsers based on Chrome engine (Opera, Yandex, Vivaldi), and Safari.
Is the Gate Executor a stand-alone app?
The Gate Executor is a distributed app deployed on Android phones or tablets, interacting via asynchronous data transfers with the arl-shipping.com cloud Gate Executor server.
The tablets and the arl-shipping.com cloud Gate Executor app is used without any local systems in the depot.
How many container fleet manager (shipping lines) can the Gate Executor handle?
All. Wheras the basic Gate Executor is for 1(one) container fleet manager (shipping line), there is no limit to the amount of container fleet managers supported by the Gate Executor, as long as you have signed up for container fleet managers optional features.
Billing based on gate moves?
All gate moves logged by the Gate Executor are provided in a cloud list, which can be downloaded by a single click, and used as invoice attachment. Container operator moves count performance measurements are automatically generated.
Subscription includes support by real people who care about your business; even you subscribe to the cheapest plan.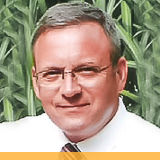 Keld, kt@arl-shipping.com
e-mail support during business hours included in subscription fees, implementation is fast and easy!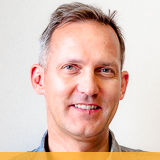 Rene, rb@arl-shipping.com
Innovative business apps for ports and shipping; deploy fast without hassle and without investments, that's arl-shipping.com cloud apps!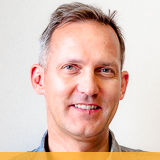 René, rb@arl-shipping.com
Cloud apps monthly subscription fees include server hosting, software licenses, regularly upgraded features.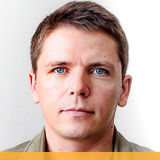 Evgeny, ed@arl-shipping.com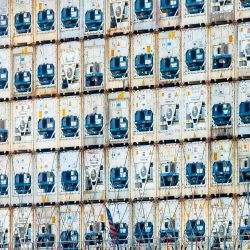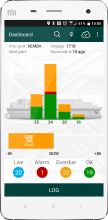 arl Reefer Container Onboard Monitor
record reefer containers' performance on smartphone while walking the bays..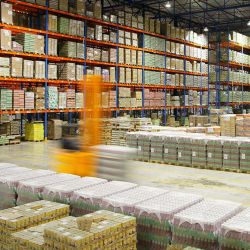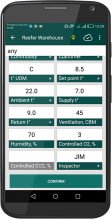 arl Reefer General Cargo Warehouse Monitor
Record refrigerated general cargo warehouse performance on smartphone while doing the checks..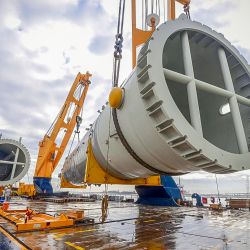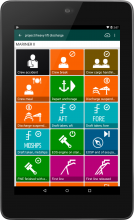 arl Project Cargo Timesheet Logger
Log project cargo vessel arrival, departure and cargo handling activities and delays on smartphone. Timesheet done.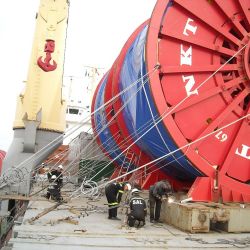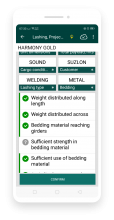 arl Project Cargo Vessel Lasher
Record project cargo lashing in cargo holds or on-deck, stowage method, lashing gear with photo documentation to mitigate cargo or vessel damages claims.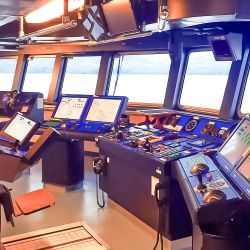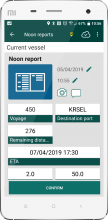 arl Marine Noon Reporter
Noon reports on smartphone onboard. Capture readings from engine room and deck. Sync to cloud and distribute to stakeholders by email, AND interface with existing inhouse systems.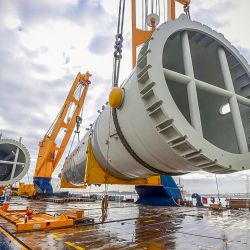 arl Project Cargo Damage Reporter
.
.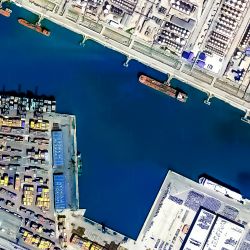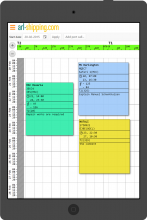 arl Marine Berthing Planner
Visual planning of berth space and port call timings for seaport terminal
Keep overview of planned vessels' arrivals and departures on your berths. Plan vessels' berth positions, secure space for all arriving vessels and maintain a high berth utilisation.
Read more